AQS3pro Microfluidic Modulation Spectroscopy
8. 11. 2021

The AQS3pro is a spectroscopic secondary structure analysis tool for protein characterization. The technology is designed for five key measurements—protein aggregation, quantitation, stability, similarity, and structure. The demo will be available on the 8 - 12 of November 2021. In case of interest, please, contact Monika Kubíčková.


CF Day Meeting
21. 10. 2021
Join us during CF Day, where all eleven CEITEC MU Core Facilities will be presented. CF BIC is scheduled at 10 a. m. Registration on-site till October 5th, on-line still open. More information HERE.

Closure of CF BIC laboratories
​​14. 9. 2021
Due to the shooting of CF BIC presentation movie, no measurement will be possible on the 14th of September 2021. We apologize for any inconvenience.

CF BIC member in the management of ARBRE
​​ 1. 7. 2021
Our member Josef Houser was elected to the Board of Directors of the Association of Resources for Biophysical Research in Europe (ARBRE). The association stimulates collaboration and sharing of know-how between biophysical core facilities in order to offer high-quality services and develop the methodology. For more information, check the ARBRE websites.

Operation of CF BIC during summer 2021
​​29. 6. 2021
Access to all CF BIC services will be limited during the summer, machines in user mode shall be accessible as usual but with limited support on-site and reduced availability of training.
AUC and ITC services will not be available on August 16th - 31st
Crystallization and SEC-MALS services will be limited throughout summer
For further details, contact the CF responsible person directly or via bic@ceitec.cz.
Have a great summer! ​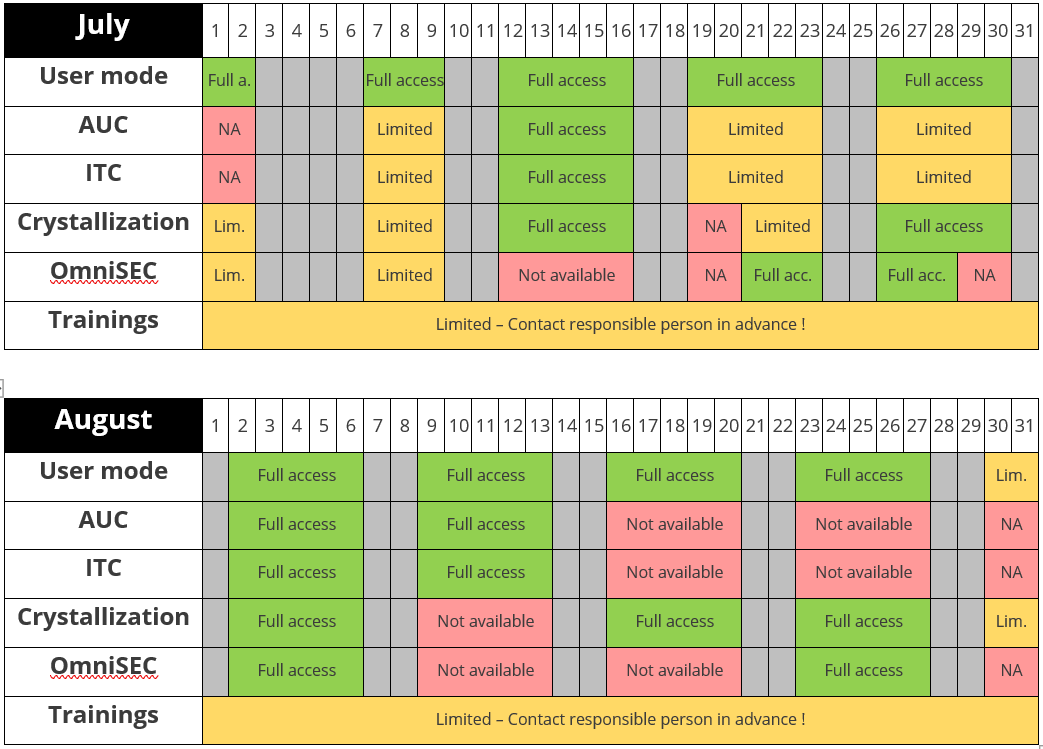 ​
Buffer screen article has been published
30. 5. 2021
In our facility, we have developed a 48-condition buffer screen for protein stability assessment. It is suitable for buffer optimization focusing on thermal stability (DSF), homogeneity (DLS), or activity (BLI, SPR) studies. The screen is available as ready-to-use solutions in a plate. Check out more in the published paper here.​
​
Crystallization equipment transfer
18. 12. 2020
From Jan 2021, all the crystallization equipment of CF BIC is being transfered to C04 building (formerly A4) of the University campus Bohunice. Also new plate storages and imagers were installed. The crystallization services shall be available again from the end of January. For details, please contact CF BIC team.
​​

New booking table
7. 12. 2020
New booking table has been released on December 7th. In the case of problems with the functionality, please, read the manual or contact us.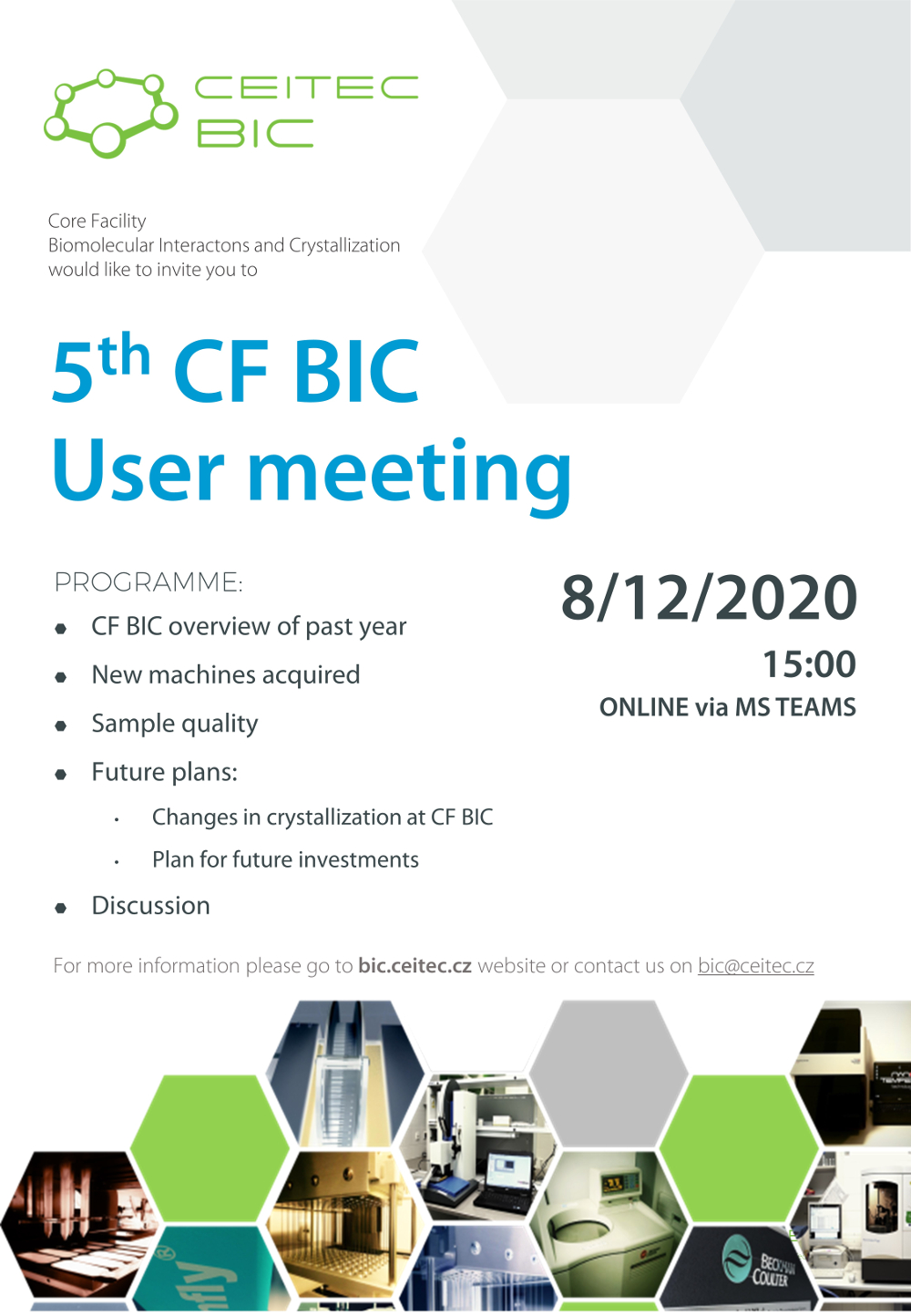 ​
User meeting
1.12.2020
We cordially invite you to join us for CF BIC User meeting on December 8th at 15 p.m. via MS Teams.
Please, fill in our QUESTIONNAIRE.
​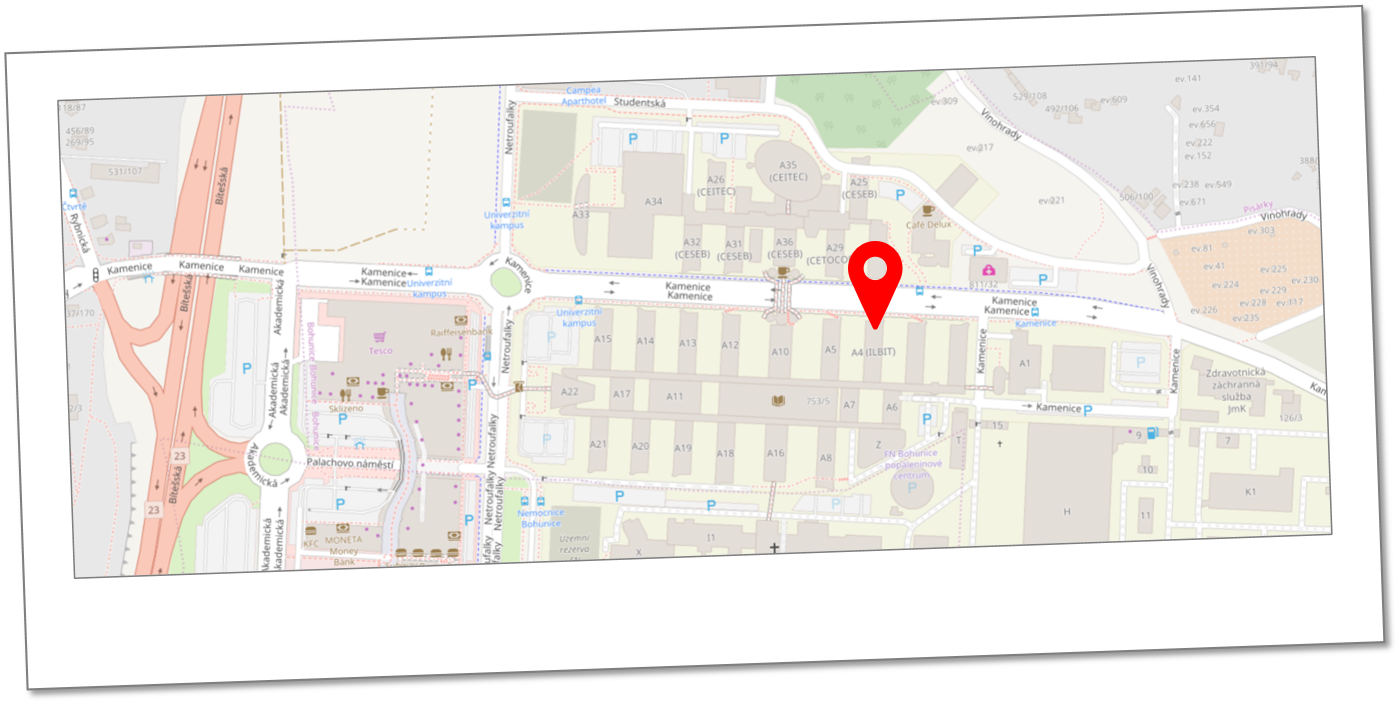 ​
Building renumbering
14.10.2020
Please note that the buildings of the UKB (University campus Bohunice) have been renumbered. Our main location is now building C04 (formerly A4), the crystallization equipment is located in E35 (formerly A35).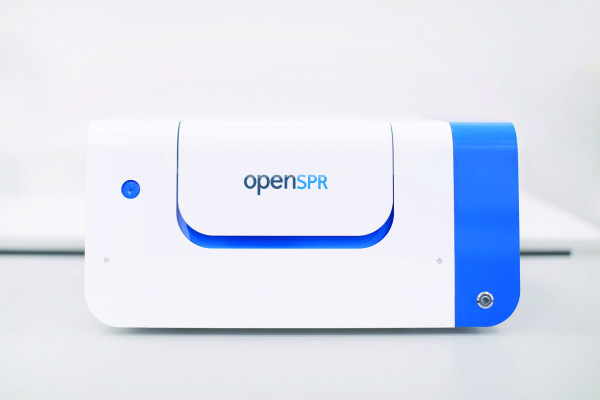 Workshop Open SPR
25.9.2020
Workshop Uncover your binding kinetics with Open SPR, formerlz planned for November 3rd 2020, had to be POSTPONED due to pandemic restrictions. New date will be anounced depending on the epidemic situation.
REGISTRATION will be available HERE.