​

Crystallization equipment transfer
18. 12. 2020
From Jan 2021, all the crystallization equipment of CF BIC is being transfered to C04 building (formerly A4) of the University campus Bohunice. Also new plate storages and imagers were installed. The crystallization services shall be available again from the end of January. For details, please contact CF BIC team.
​​

New booking table
7. 12. 2020
New booking table has been released on December 7th. In the case of problems with the functionality, please, read the manual or contact us.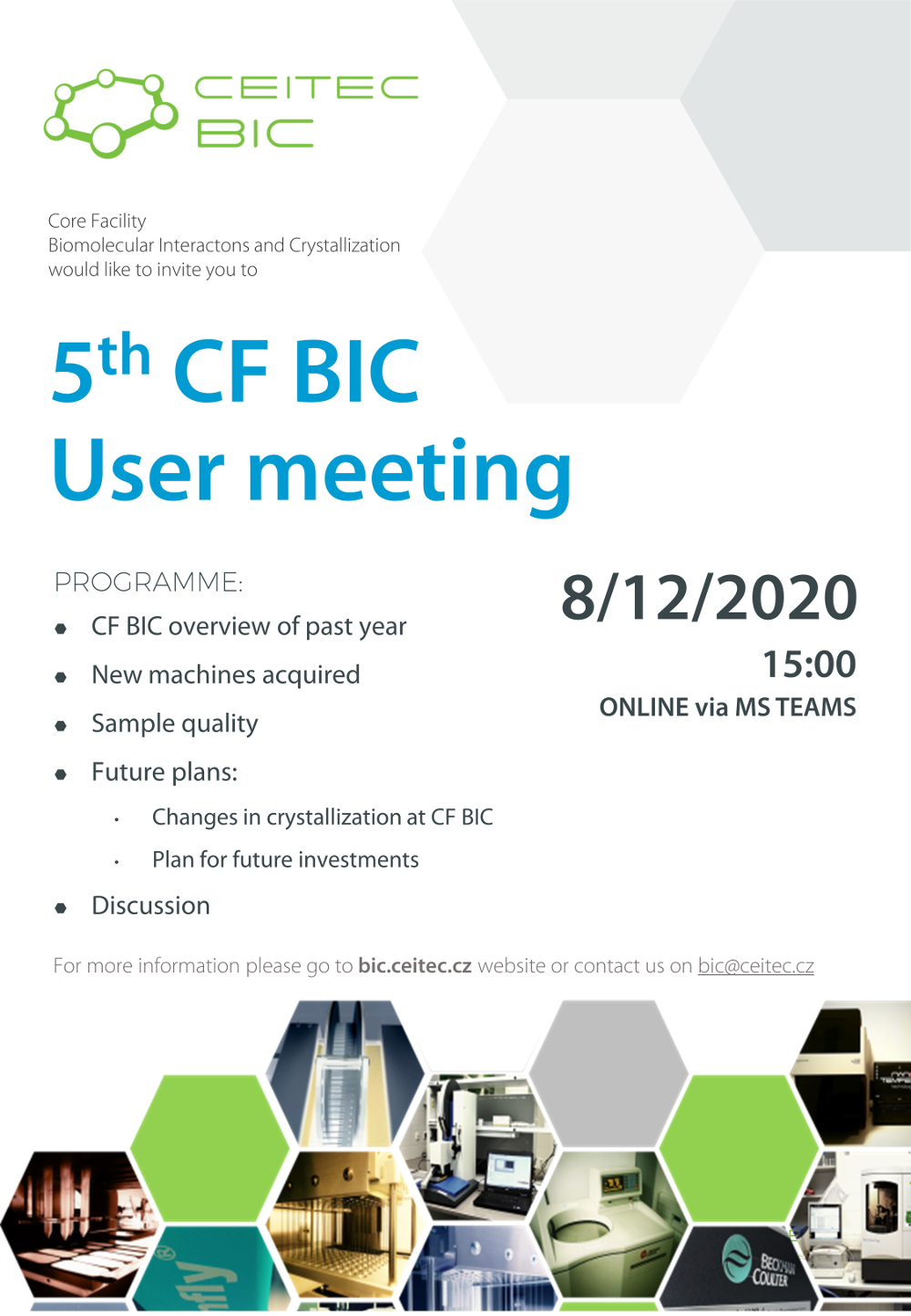 ​
User meeting
1.12.2020
We cordially invite you to join us for CF BIC User meeting on December 8th at 15 p.m. via MS Teams.
Please, fill in our QUESTIONNAIRE.
​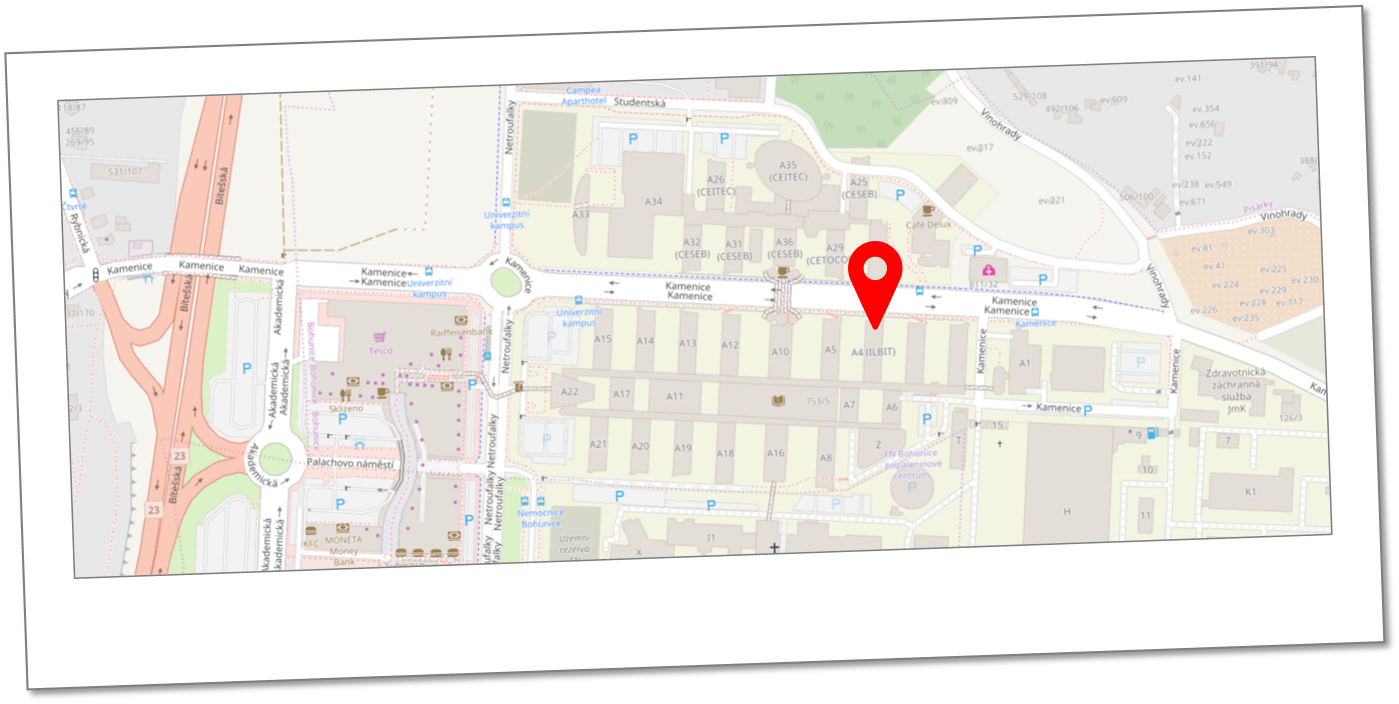 ​
Building renumbering
14.10.2020
Please note that the buildings of the UKB (University campus Bohunice) have been renumbered. Our main location is now building C04 (formerly A4), the crystallization equipment is located in E35 (formerly A35).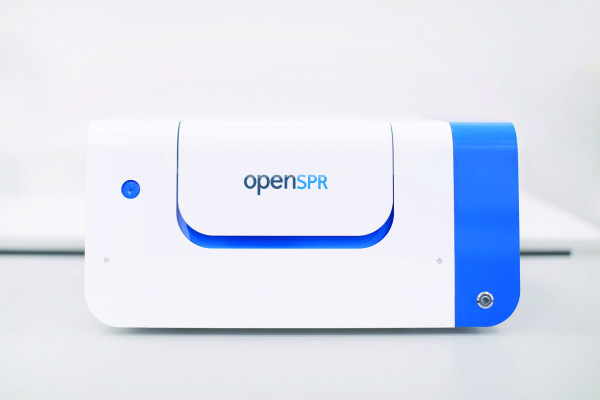 Workshop Open SPR
25.9.2020
Workshop Uncover your binding kinetics with Open SPR, formerlz planned for November 3rd 2020, had to be POSTPONED due to pandemic restrictions. New date will be anounced depending on the epidemic situation.
REGISTRATION will be available HERE.