How to characterize your sample and its quality:
Handbook for life scientist
23 - 25/5/2018
Sample quality is important step for obtaining good quality data from subsequent techniques and to be able to reproduce your results. However, checking of sample purity by SDS-PAGE should not be the only quality control you do! As a minimum, you should check homogeneity of your sample (DLS, AUC), proper folding (CD), thermal stability, optimize buffer (DSF, DSC, CD) and determine oligomeric state of your sample (AUC).
PROGRAM:
23/5/2018
12:00 – 12:30 Registration
12:30 – 12:45 Introduction (Michaela Wimmerová)
12:45 – 13:30 Introduction to sample quality + DSF (Bertrand Raynal)
13:30 – 14:15 AUC sedimentation analysis (Ondřej Vaněk)
14:15 – 14:45 Sample quality at VBCF, Vienna (Arthur Sedivy)
14:45 – 15:30 Coffee break
15:30 – 16:00 Sample characterization – CD (Arthur Sedivy)
16:00 – 16:45 DSC for characterization of protein stability
(Margarida Bastos)
16:45 – 17:30 Importance of sample quality (Stefan Knauer)
17:30 – 18:00 Discussion and closing remarks
24/5/2018
9:30 – 11:30 session 1
11:30 – 12:30 lunch (not included)
12:30 – 14:30 session 2
14:30 – 15:00 coffee break
15:00 – 16:30 session 3
16:30 – 18:00 session 4
Group A Group B
CD AUC
AUC CD
DSF DLS
DSC AUC evaluation
25/5/2018
10:00 – 11:30 session 5
11:30 – 12:30 lunch (not included)
12:30 – 14:00 session 6
Group A Group B
DLS DSF
AUC evalutation DSC​
14:00 – 15:00 DSC evaluation and summary of all techniques
(both groups - A35/211)


Tutors (practical part) + room number:
AUC – Jan Komárek – A4/217
AUC evaluation – Jan Komárek – A4/1S57
CD, DLS – Josef Houser – A4/223
DSF – Jitka Ždánská – A4/221
DSC – Josef Houser – A4/218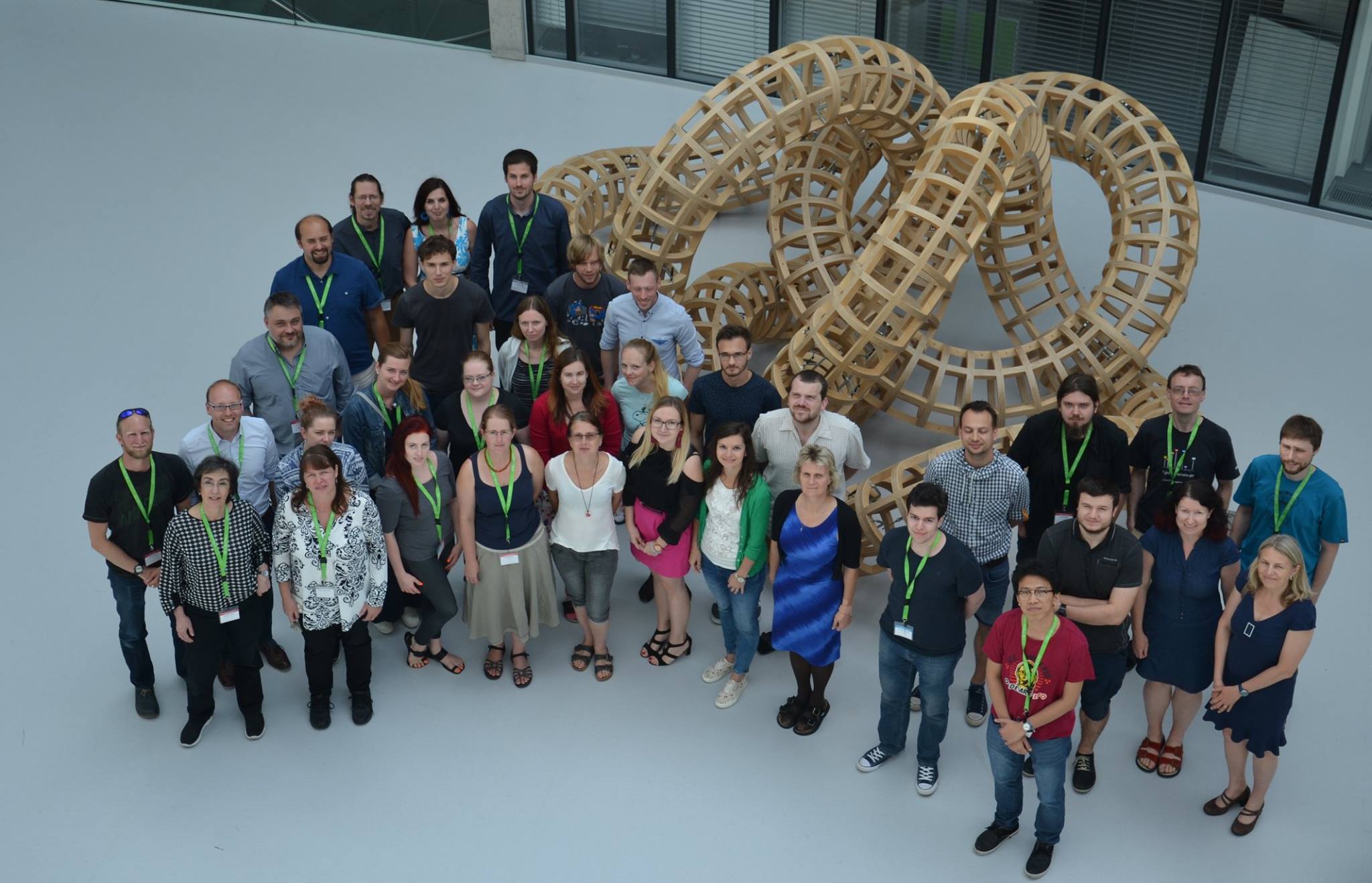 ​